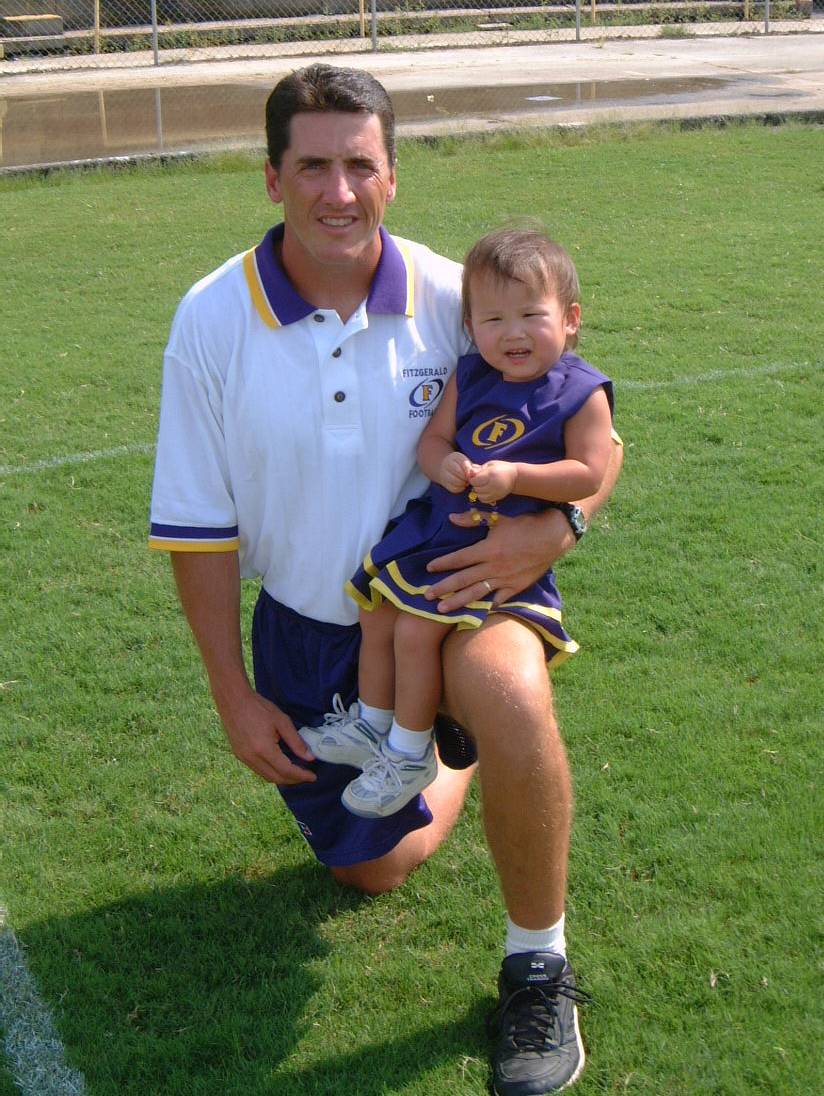 My daughter Ashley and Me at Picture Day 2003
My Mission
My mission is to help every student that I come into contact with to reach his or her full potential as a student and athlete. Each day I will:
Place each student in a postion to achieve his or her highest level of success.

Establish a working environment that will allow each student to understand and view his or her accomplishments in a positive light.

Hold each student responsible for his or her individual success.
You can reach me Monday - Friday 7:30 a.m. - 3:00 p.m.at Westside High School, or
Leave a message at my extension 807,
Email me at:
Or snail mail:

Westside High School
2581 Heath Road
Macon, GA 31210

Hello! My name is Rhett Robinson and I am a teacher, Footall and Head Track Coach at Westside High School, Macon, Georgia. Although I have been teaching and coaching for 15 years, this will be my first year at Westside.
I am originally from the Atlanta area, graduating from Shamrock High School in Dekalb County where I played football and baseball. I received my degree from Georgia College in Milledgeville where I played baseball on scholarship as a catcher.
I have taught and coached at several other schools including Lakeside High School (Dekalb), Tucker High School, Norcross High School, Metter, and most recently, Fitzgerald High School .
My wife Debra is a former middle grades teacher and cheerleading coach; now a stay at home mom with our daughter Ashley. We adopted our daughter Ashley from China in June of last year and we hope we will be returning late in 2004 for another daughter - Rhenay.
On a more personal note, I am an avid deer hunter and fisherman and enjoy spending time at any lake or pond. I accept any and all invitations to fish or hunt.